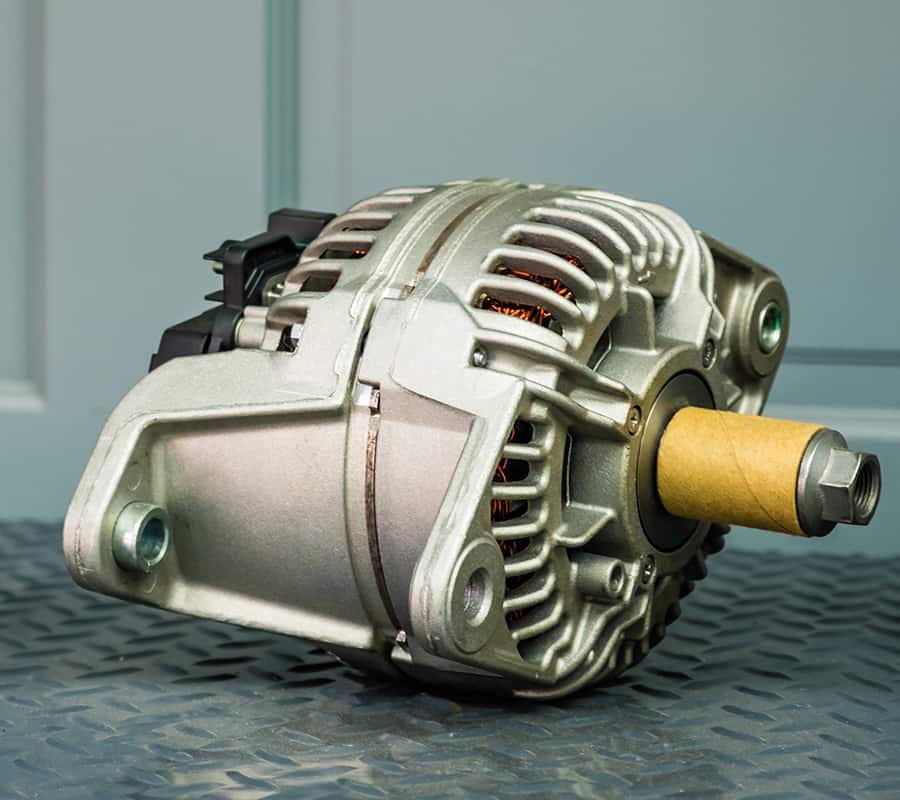 Alternators
Emporio Rossi sells alternators of the following brands: Rrudforce, Bosch, Magneti Marelli, Lucas, Valeo and Delco Remy. The company manages 100 references of alternators available in stock and many others on order. The need for electric power in the industrial vehicle is increasingly high. The number of users is continuously increasing (both for the operation of the vehicle and for the comfort in the cabin). For this reason, the trend among manufacturers is to manufacture increasingly powerful alternators to meet the needs of new batteries and truck loads. The power of truck alternators ranges from 30A for the small Iveco range to over 120A for special applications, such as buses.
Some alternators are equipped with sensors to detect the engine speed, which is then transmitted to the on-board control unit. The alternator consists of the following components:
Rotor
Stator
Voltage regulator
Rectifier
Pulley
Brushes
Bearings
The alternator is responsible for transforming the mechanical energy received from the truck's engine into electrical energy. In doing so, the battery is continuously recharged while the truck is in motion.