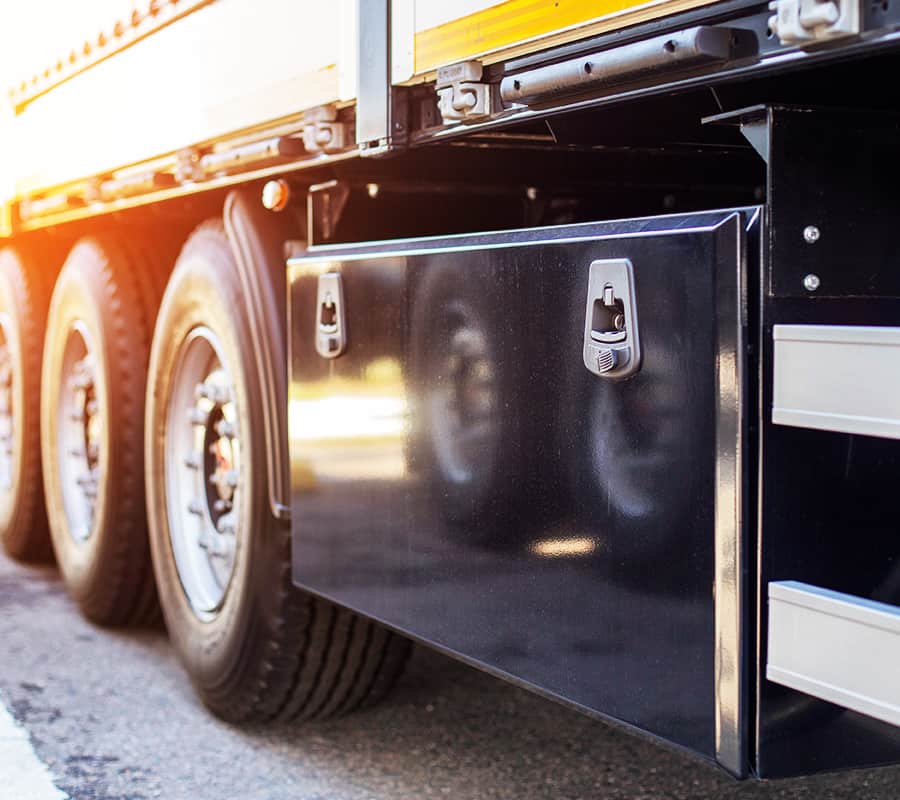 Toolboxes
Emporio Rossi sells different types of accessories for trailers and tractors, including toolboxes to be fixed under the loading platforms. The boxes are classified according to the construction material:
Galvanized sheet metal
Stainless Steel
Plastic
All three types are designed to prevent water infiltration.
The first two types are suitable for heavier loads, while the third is more suitable for light materials such as gloves, ropes, belts and various equipment.
They are all equipped with lock and key included. To request them it is necessary to provide the measures of the compartment to be occupied. Document containers for the trailer are also available in various sizes.