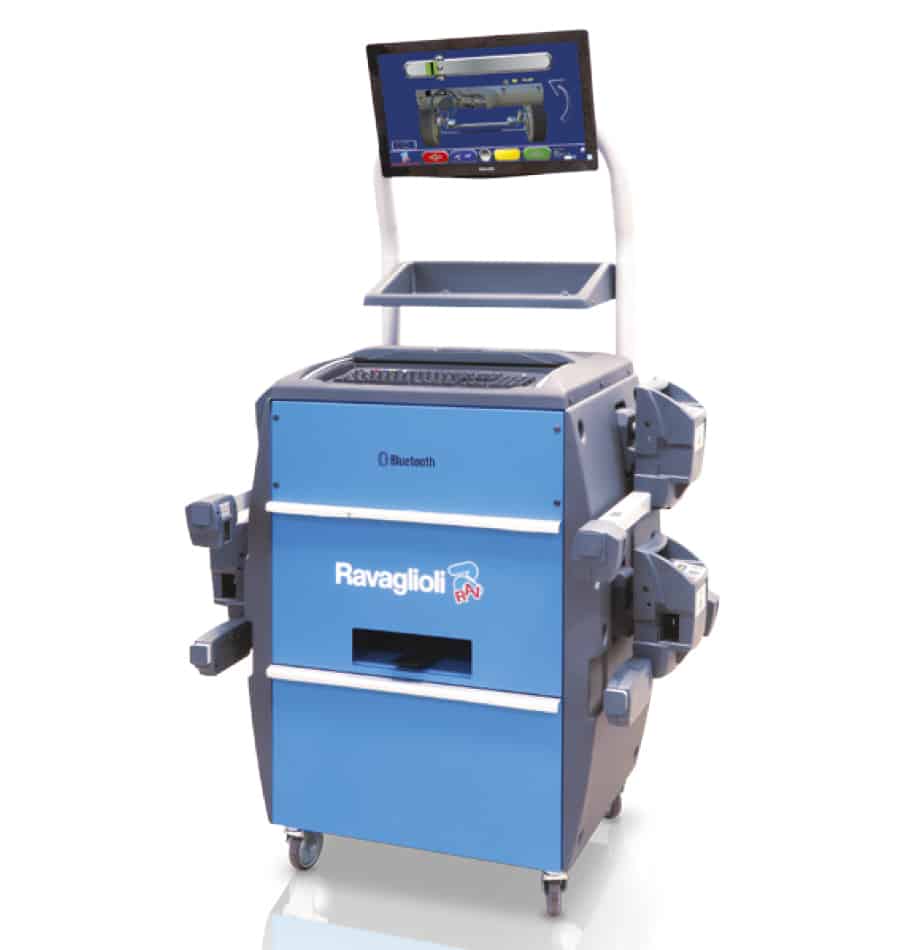 RAV TD 8080T - 8060T
TD8080T and TD8060T represent the top of technology for commercial vehicles attitude adjustment.
bluetooth transmission between front sensors and console
infrared transmission between sensors
double inclinometer for the ADJUSTMENT of the incidence without steering
recommended the use of STDA92 clips to eliminate the off-center compensation procedure
not suitable for car wheels (minimum wheel diameter 760mm)
Newly developed devices, using the latest generation components. The software is specific for commercial vehicles and has been created in collaboration with specialists in this field.
Technical features
TD 8080 TWS (8CCD) – TD 8060 TWS (6CCD)
improved productivity through maximum efficiency
faster working times while maintaining precision
easier operation, no special training required
bluetooth transmission between front detectors and console
infrared transmission between detectors
double inclinometer for incidence ADJUSTMENT without steering
can also register cars with optional accessories
The technical characteristics and the fittings presented in this brochure may be subject to variations. The images reproduced are not binding.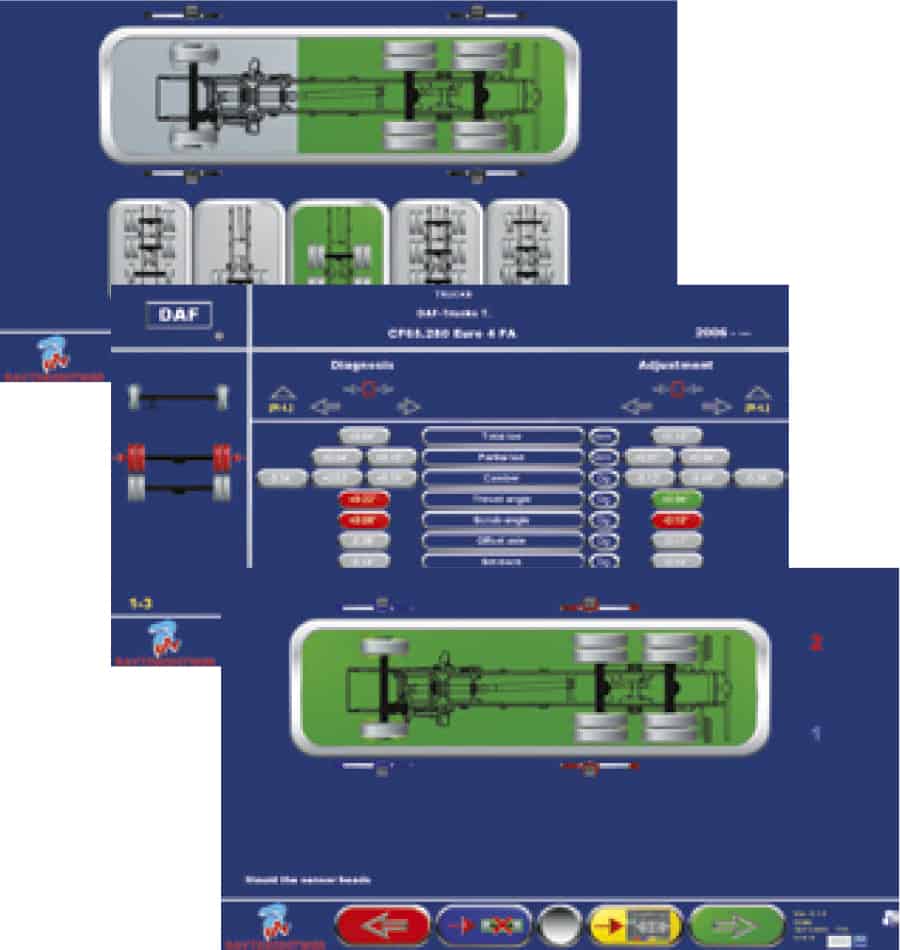 | | | | |
| --- | --- | --- | --- |
|   | PRECISION | MEASURING RANGE | TOTAL MEASURING RANGE |
| Front Axis | | | |
| Total convergence | +/- 2' | +/- 2° | +/- 5° |
| Semi-convergence | +/- 1′ | +/- 1° | +/- 2°30′ |
| Axis deviation | +/- 2' | +/- 2° | +/- 5° |
| Wheel Tilt | +/- 2' | +/- 3° | +/- 10° |
| Upright incidence | +/- 5′ | +/- 10° | +/- 18° |
| Upright inclination | +/- 5′ | +/- 10° | +/- 18° |
| Rear axis | | | |
| Total convergence | +/- 2′ | +/- 2° | +/- 5° |
| Semi-convergence | +/- 1′ | +/- 1° | +/- 2°30′ |
| Axis deviation (TD 8080) | +/- 2′ | +/- 2° | +/- 5° |
| Wheel Tilt | +/- 2′ | +/- 3° | +/- 10° |
| Thrust angle | +/- 2′ | +/- 2° | +/- 5° |