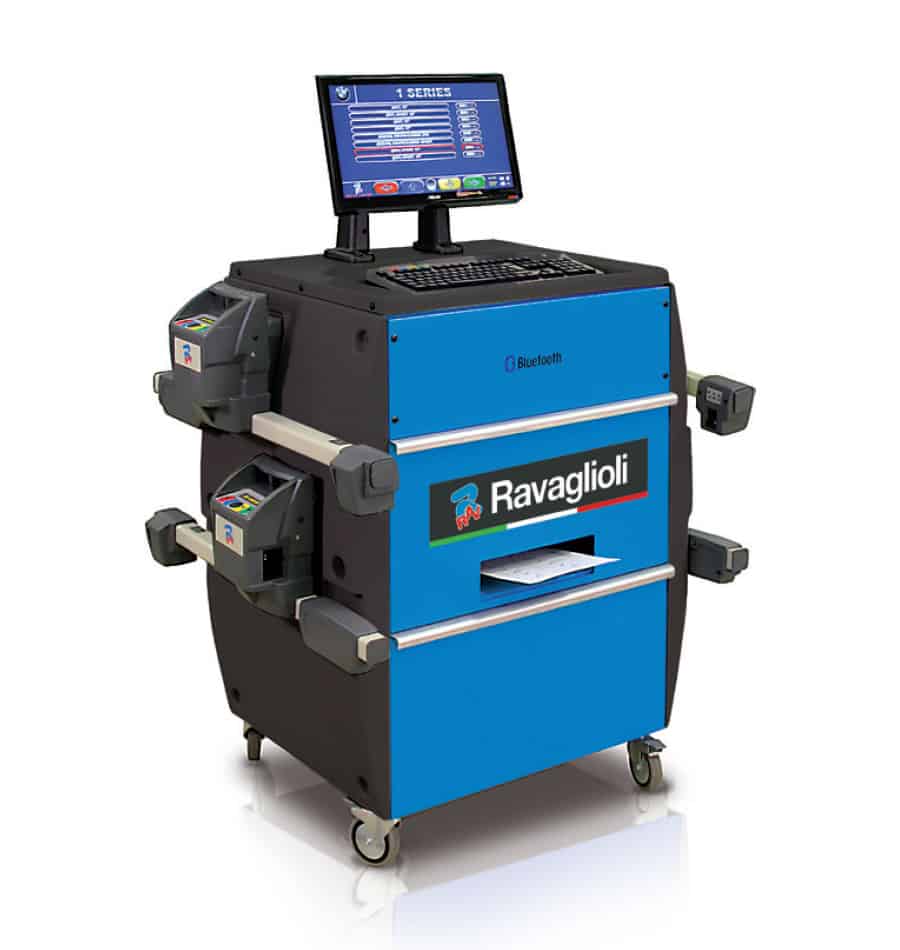 RAV TD 1780WS - 1760WS
Wheel alignment with 8 CCD sensors (TD1780WS) or with 6 CCD sensors (TD1760WS) – Data transmission between infrared detectors. Data transmission between front sensors and console via Bluetooth. Maximum mobility even between several workstations thanks to the total absence of pre-wiring or fixed structures. Steering procedure realized electronically through CCD sensors to obtain the value of incidence and inclination of the mast with high precision.
Spoiler program – The Spoiler Program, when necessary, intervenes automatically and makes the measurement possible thanks to a practical and simple procedure.
Easy data - Easy aligment
Data management and visualization program in WINDOWS environment
Database with over 90,000 vehicle data sheets
Possibility of further insertion of cards by the user
Customer database for the registration of 20,000 interventions with search by name or vehicle plate number
The technical features and equipment presented in this brochure are subject to change. The images shown are not binding.